Gender:Female Form:Cream
Feature:Breast Enhancers Use:Breast
Ingredient:Herbal, Herbal Extract Certification:GMP
Place of Origin:Thailand Brand Name:Thailand
Model Number:Thailand Product Name:best breast care breast enhancement tight cream
Specification:50g/ bottle place of origin:Thailand
Application:breast enhancement Shelf life:3 year
Color:White Payment Terms:Paypal,western union,T/T
MOQ:2 bottles Keyword:breast enhancement cream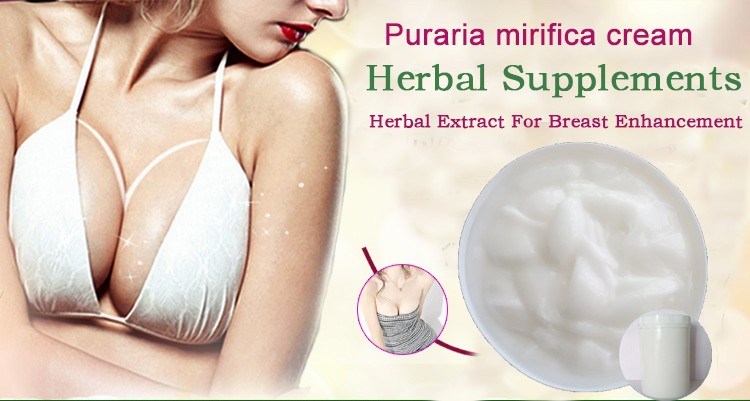 Product name

Thailand pueraria mirifica herbal best breast care breast enhancement tight cream
Form
cream
Size
50g
Ingredient
1. sticky sauces extracted 25%
2. stoste extracted from Puerara Mirifica 30%
3. vitamin and other natural herbal ingredients from Thailand 45%
Place of original
Thailand
MOQ
2 bottle
Usage

Directly to the Breast enhancement cream daub around the breast or both sides, gently massage

to absorb, Massage for 3-5 minutes per side, Twice daily, morning and evening each once, do not

need to wash. Recommended daily continuous use, the effect is better. Direction: from outside to

inside (to prevent outside enlarge); From bottom to top (to prevent sagging).

Package
Plastic bottle
Delivery time
3-7days, if out of stock, 15-30 days
Shelf life
36 months
Part of use
Root
Storage
Dry place
Payment terms
T/T, western union, paypal
Main market
North America,Western Europe,Southeast Asia.Africa.Oceania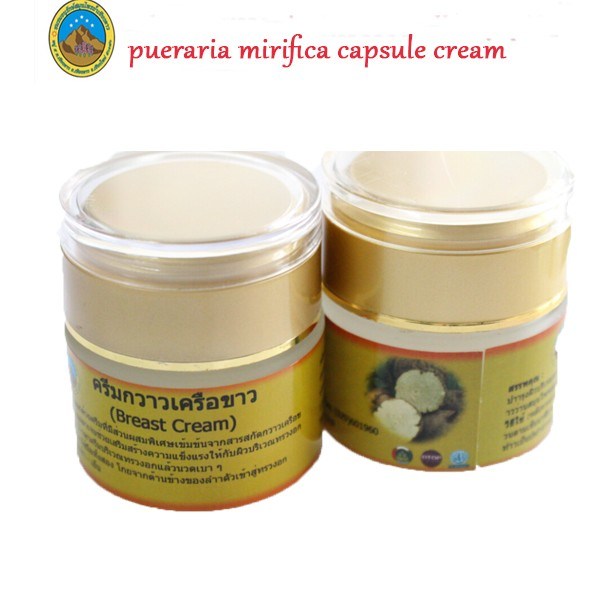 Brief Instruction:
Pueraria Mirifica is a plant that grows at high altitudes in the North of Thailand. it is also known as White Kwao Krua in Thailand. Researchers in the last few years have examined its properties and assessed Pueraria Mirifica's possible medical uses. However, it has been used in Thailand for medicinal purposes for many years, and it is mainly used as a female hormone supplement.The Pueraria Mirifica plant is able to do great help on estrogenic.

White Pueraria Mirifica breast principles
♥. Promote breast and acinar development increased.Pueraria are rich in isoflavones mimic estrogen effectively stimulate breast and acinar promote their re-development increases.
♥. Promote fat accumulation in the chest.Isoflavones can mimic estrogen, the body's fat to be guided, not only in other parts of the body fat transfer to the chest.
♥.Pueraria are rich in isoflavones nourishing the skin, restore skin elasticity effect. It can also play a supporting and shaping role in promoting basal cell growth around the breast, thereby contributing to the development of fat tissue and ligaments again, so that the chest is more compact and flexible.
1. Strengthening breast elasticity, making you feel more confident.
2. Adjusting the female hormone and reliving the discomfort caused by menstruation.
3. Strengthening fat and ligament around the breast,Making your breast more fruity
4. Make chloasma around and disappeared, the youth bean has clearly, anti-aging.
5. Make the skin delicate, moist, luster, elasticity, improve rough pore, reduce wrinkles.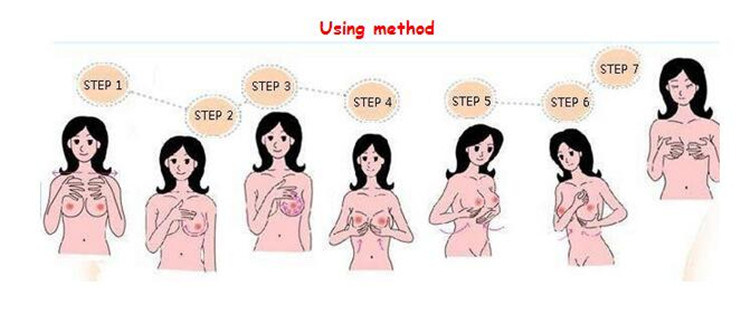 1)Foment breast for 3-5 minutes with hot towl
(2)Evenly apply proper of this cream to smear on breast
(3)Push up the breast with one hand ike horizontal number 8 for 10 times
(4)Massage with hands alternately to push up the breast from the underarm to the nipple direction
(5)Massage with hands alternately from bottom to up for 10 times
(6)Massage with thumbs alternately dredge the breast duct for 10 times
(7)Massage with entire breast with hands alternately for shape for 10 times
(8)Push up the right and left breast with hands at the same time for 10 times
Attention please:
♣. The product can't be used in pregnant, breast-feeding and menstrual period.
♣. Women under the age of 18 can't use the product.
♣. Women who have hypertension, liver, kidney and thyroid diseases can't use the product.
♣. Women suffering from uterus, ovary and breast serious diseases are not allowed to use the product.