SY-G096 CE Multi-function Feeding Pump Patient External Feeding Pump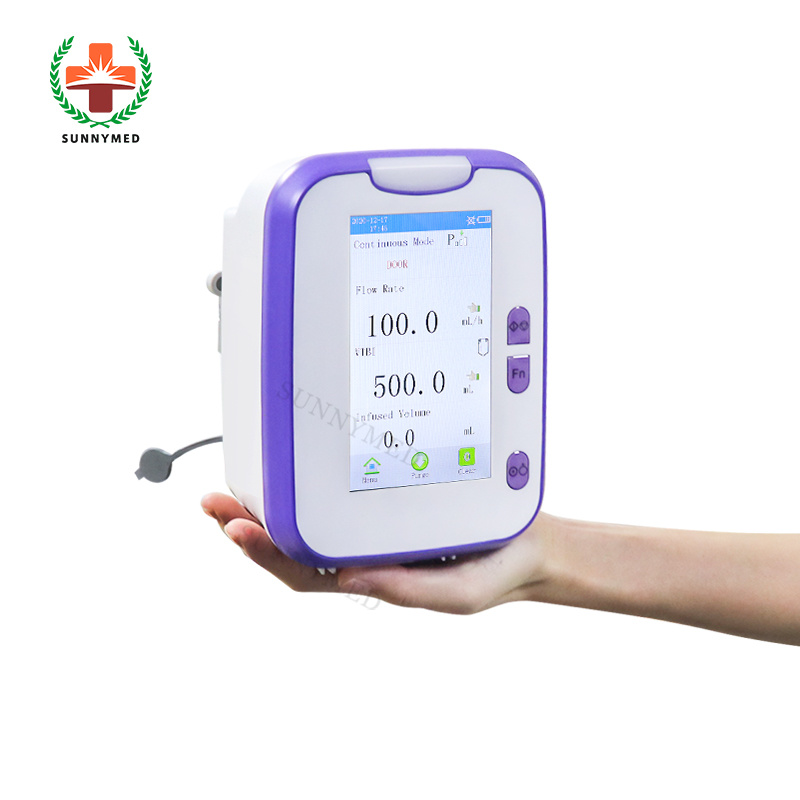 Feature of Enteral Nutrition Feeding Pump :
1) Our dual-layer co-extrusion tubes use TOTM (DEHPR free) as plasticizer. The inner layer doesn't contain colorant. The purple color of the outer layer can prevent misusing with IV sets.
2) Compatible with various feeding pumps and liquid nutrition containers.
3) Its internationally ENFit connector can be used for various nasogastric feeding tubes. Its ENFit connector design can prevent feeding tubes from accidently fitting into V sets.
4) lts ENFit connector is very convenient for feeding medicine and flushing tubes.
5) We have different models and specifications to meet different clinic needs.
Specification of Enteral Nutrition Feeding Pump:
item

value

Instrument classification

Standard enteral feeding set with silicon tube

1-2000 ml/h (in 0.1 ml/h increments)

100-2000 ml/h (in 1 ml/h increments)

1-100 ml (in 1 ml increments)

100-2000 ml/h (in 1 ml/h increments)

1-1000 ml (in 1 ml increments)

1-20000 ml (in 0.1 ml increments)

Continuous, Intermittent, Pulse, Time, Scientific.

1-10 ml/h (in 0.1 ml/h increments)

Occlusion, air-in-line/ empty bottle,door open, end program, low battery, end battery, AC power off, tube error, rate error, motor error, hardware error, over temperature, standby, sleeping.

Real-time infused volume, automatic power switching, mute key,
purge, bolus, system memory, history log, key locker, suck, cleaning

Optional (30-37ºC, over temperature alarm)

110-240V, 50/60Hz, ≤100VA

Vehicle Power (Ambulance)

5 hours at 125ml/h or 10 hours at 125ml/h (optional)
Picture of
Enteral Nutrition Feeding Pump
: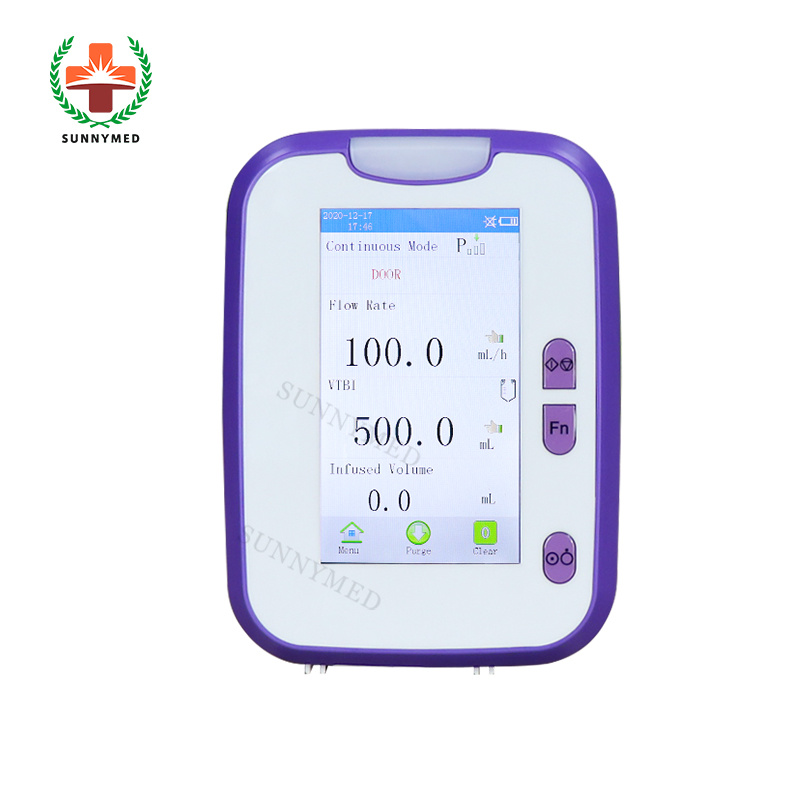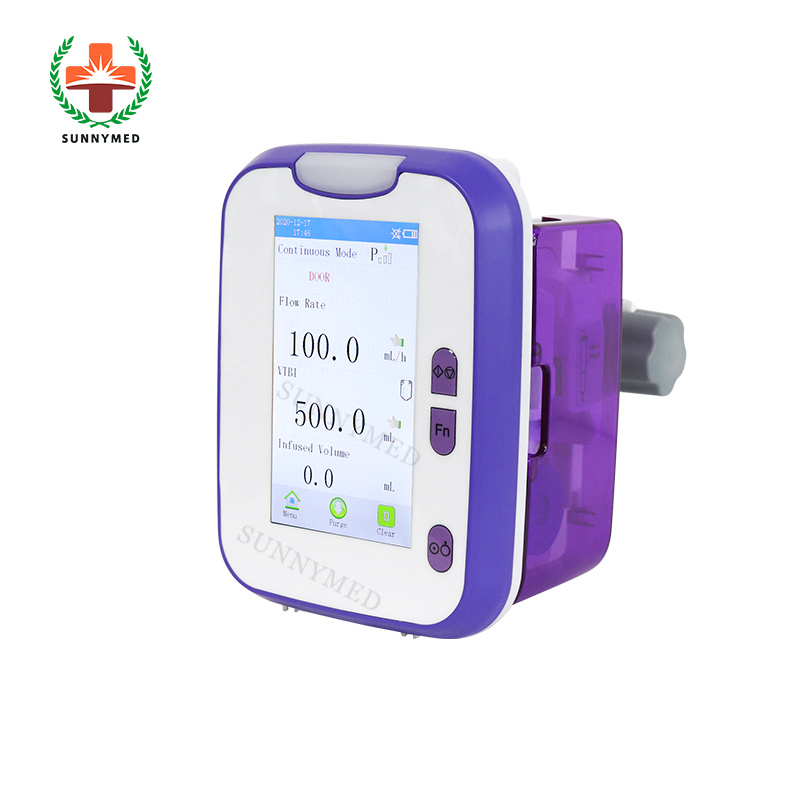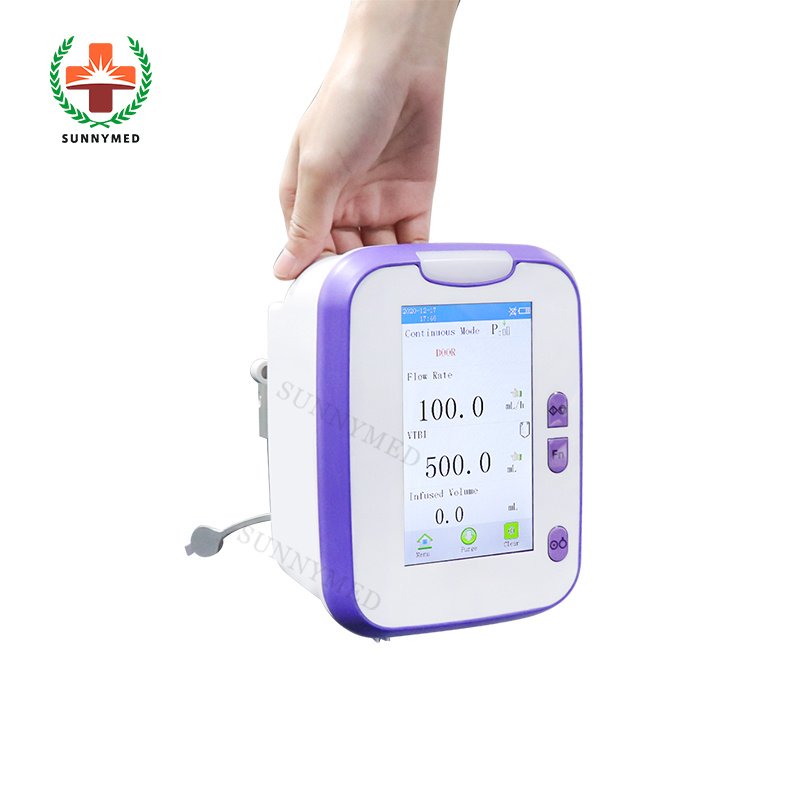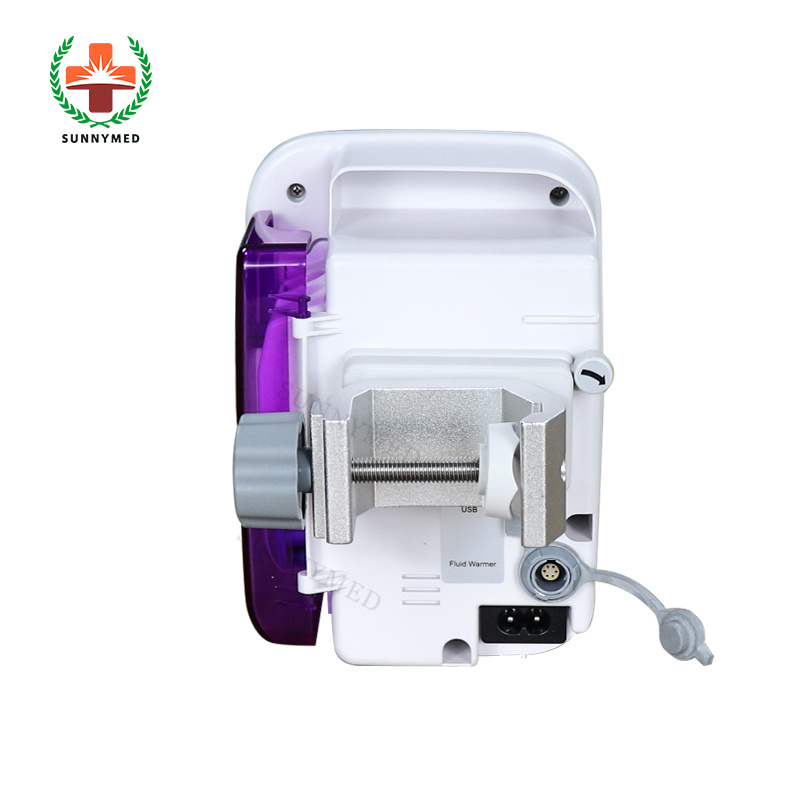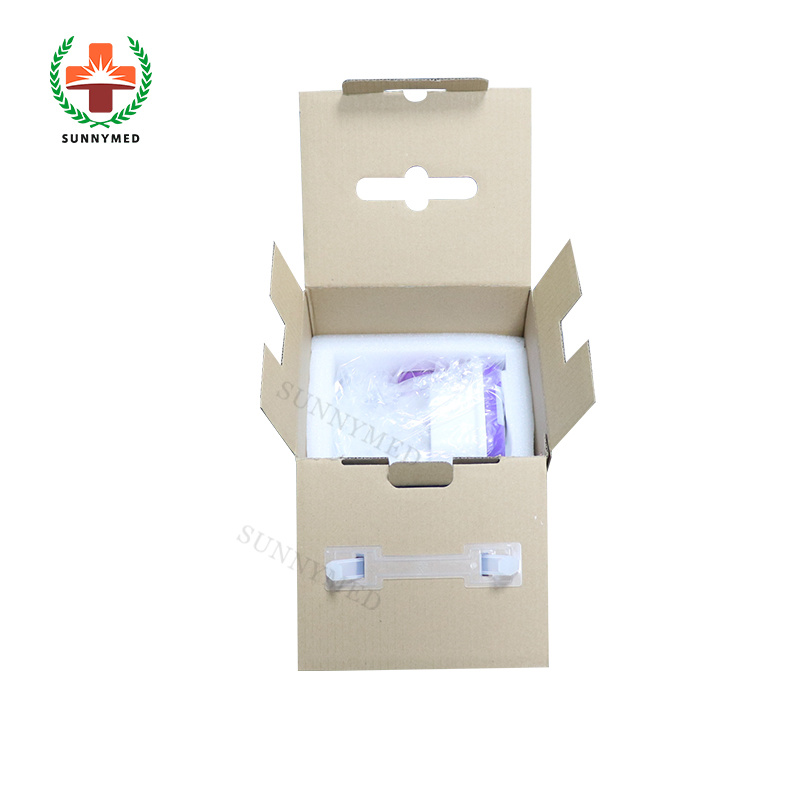 Main products: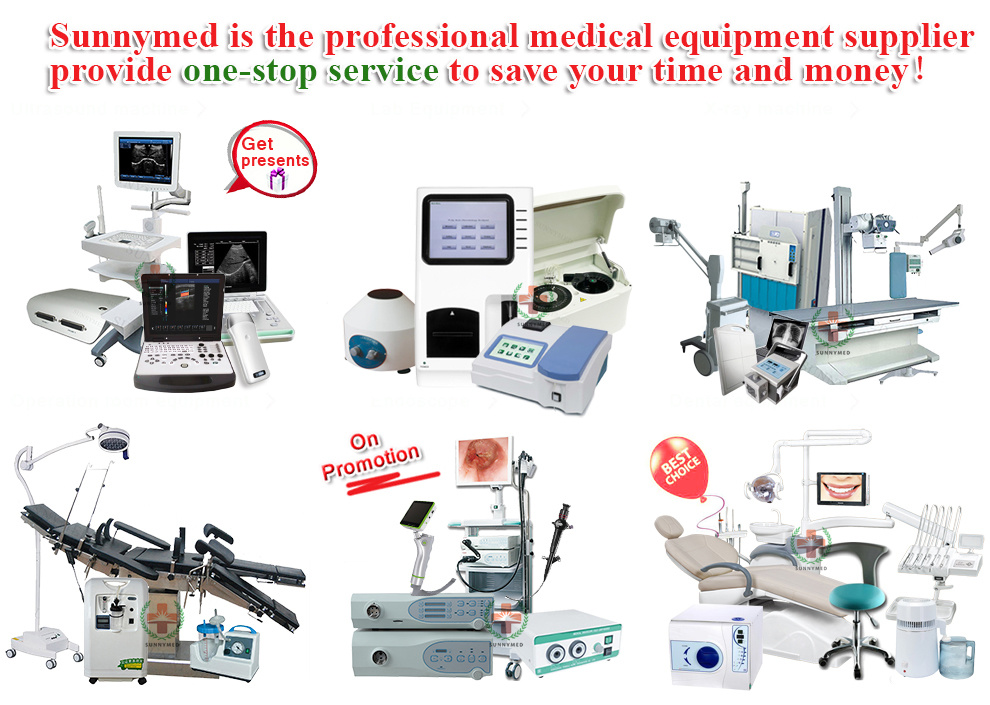 FAQ:
Q: How to purchase your products ?
A: You can contact with us and purchase from our company directly. Normal procedure is: offer, sign contract, payment and shipment.

Q: What's the warranty for the products ?
A: The free warranty is one year from the date of commissioning qualified. However, we will still provide good after-sales service after warranty period.

Q: Can we visit your factory ?
A: Of course, welcome to visit our factory if you come to China.

Q: How long is the validity of quotation ?
A: Generally, our price is valid within one month from the date of quotation. The
price will be adjusted appropriately as the price fluctuation of raw material in
the market.

Q: What's the production date after we confirm the order ?
A: This depends on the quantity. Normally, for the mass production, we need about
7-10 days to finish the production.