APPLICATION
A 14 years experience of manufacturing Water Pump,
B.All of our products are with CE approved(EMC and LVD).
1.The pump have a compact size and simple to use.
2.Heavy duty continuous work.
3.Ambient temperature up to 40º C.
4.The thermal protector is installed if required.
5.The shaft is 45# steel or stainless steel and not easy to rust.
6.220-240V 50Hz power which is safer for your using.
7.The stator is 100% copper wire with high quality.
OPERATING CONDITION
1.Liquid temperature up to 60
2.Ambient temper up to 40
3.Total suction lift to 9m
4.Continuous duty
CONSTRUCT
PUMP
Pump body:Cast Iron
Impeller:Brass
Mechanical seal:Carbon/ceramic/Stainless Steel
MOTOR
Single Phase
Heavy Duty Continuous Work
Motor Housing:Aluminum
Shaft:Carbon Steel/ Stainless steel
Insulation class:B and F
Protection class:IP44 or IP54
Cooling:Externally ventilation
TECHNICAL DATA(220-240V/50Hz)
Model
Single-phase Motor
N=2850r/min
Inch
PACKAGE DIMENSION&G.W
PACKING QTY

20' CONT
Input max
Output power
Current
Q.Max
H.Max
Suct.Max
L
W
H
Kg
KW
KW
HP
A
L/min
M
M
SCM-22
0.60
0.40
0.56
2.9
80
22
9
1''*1''
310
170
230
8.8
2300PCS
SCM-42
0.80
0.55
0.75
3.8
95
25
1''*1''
340
210
260
12.0
2100PCS
SCM-50
1.10
0.75
1.00
5.2
110
32
9
1''*1''
340
210
260
13.6
1650PCS
SCM-200
1.50
1.10
1.50
7.0
500
32
9
1''*1''
378
228
300
24.5
900PCS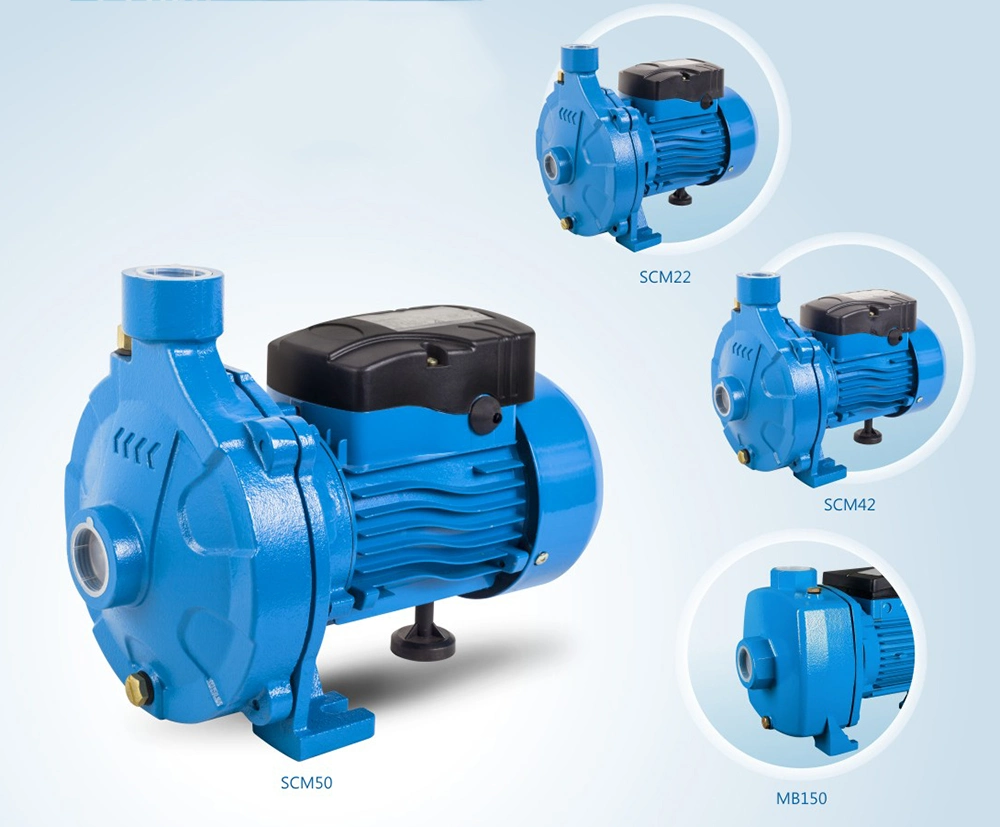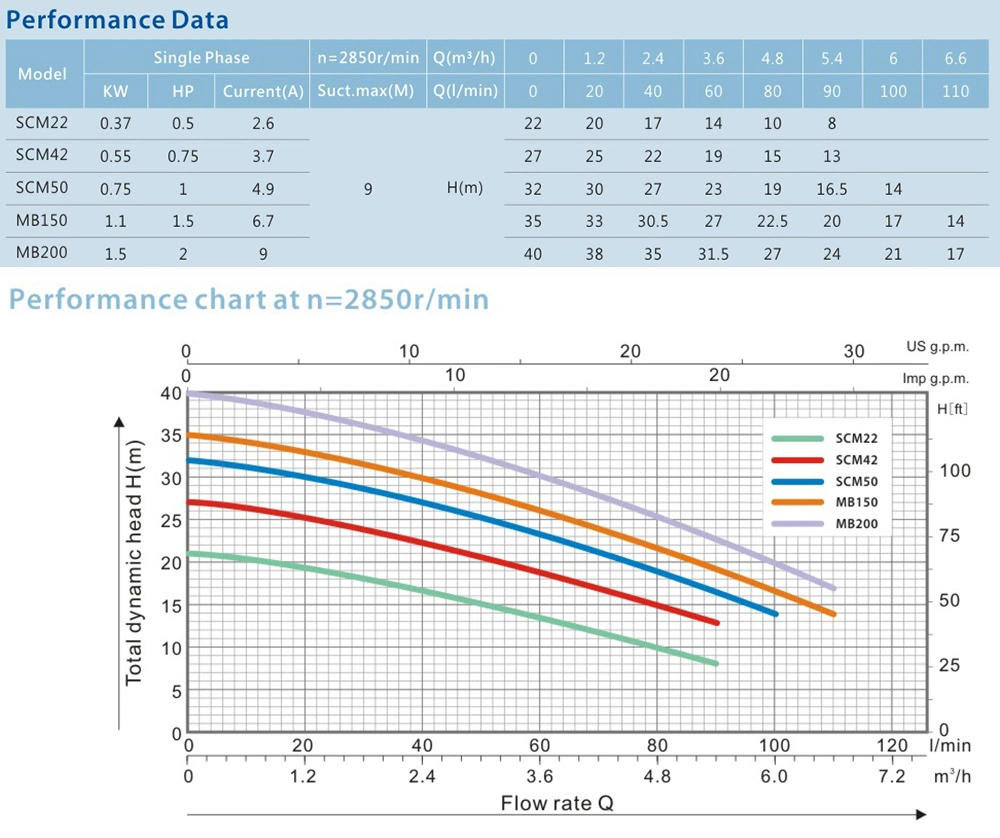 Certification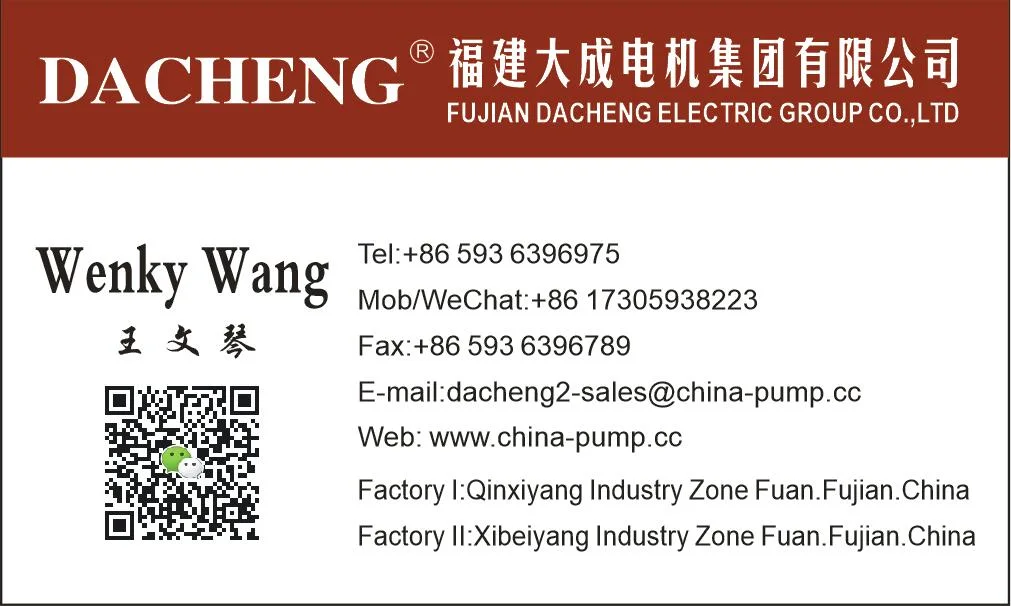 Our company