Cordless electric electrical chargeable power reciprocating saw orthopedic traumatic amputation catagma fractura articular joint ossium surgery
our advantage
1. There is no MOQ.
2. Timely delivery.
3. Provide a comprehensive after-sales service system.
4. 24 hours online professional team, at any time provide professional answers.
5. There are a number of patented technologies, and the quality is guaranteed.
6. Two years free power drill saw handpiece technical support and six months free accessory support.
Standard Configuration
1. One hand piece
2. One battery
3. One Charger
4. One drill chuck
5. One Sterilizing channel
6. One Aluminium box
Product feature
1) Can be sterilized up to 135ºC
2) Motor is imported from German
3) Strong power ,low noise,small vibration
4) Reduced the risk of surgery
5) Variable speed and lightweight for better accuracy
Technical Merits
1. Axial run-out of cincentricity is within 0.05mm
2. Rotating speed: 600 rpm
3. Ritated torque 3.5N/m
4. Supporting the interface of the brand productsv: Semiluser surface treatment technology gives the operator more comfortable operation
5. Multipurpose interface is easier to use in clinic
6. 4.0mm hollow for all brand needles to pass througth
7. Ni-MH battery without memory environment
Technical Data
Hand Piece Working Voltage 14.4V
Hand Piece Output Power ≥ 20W
Hand Piece Unit Rise In Temperaturer ≤ 25° C
Charger Input Voltage AC 220V, 50Hz
Charger Output Power 14.4V, 900mA
Charger Input Power 30VA
Battery Voltage 14.4V
Battery Charging Time About Three Hours
| | |
| --- | --- |
| Output power | 130W |
| Speed(r.p.m) | 0-15000rpm |
| Noise(db) | ≤65 |
| Sterilization | 135ºC |
| Operation voltage(V) | 14.4V |
| Weight | 5KG |
| Battery | NI-MH |
Product Display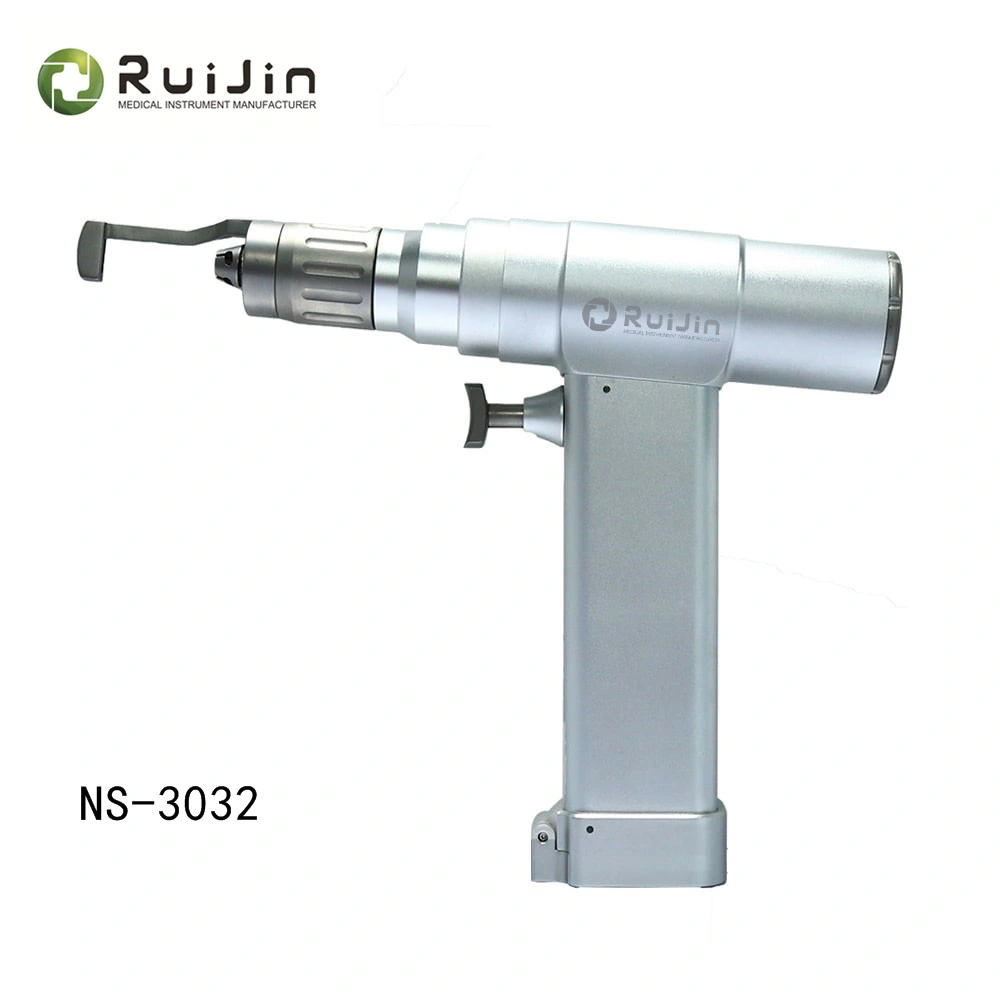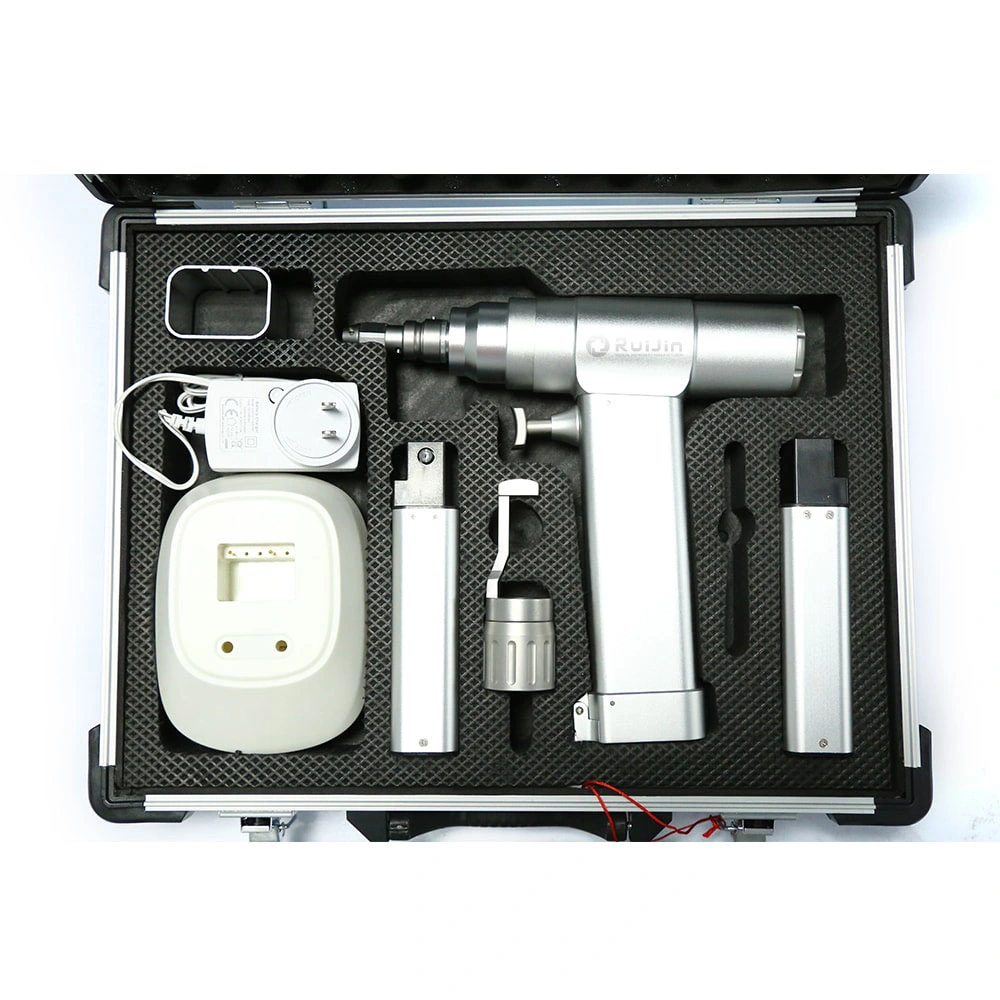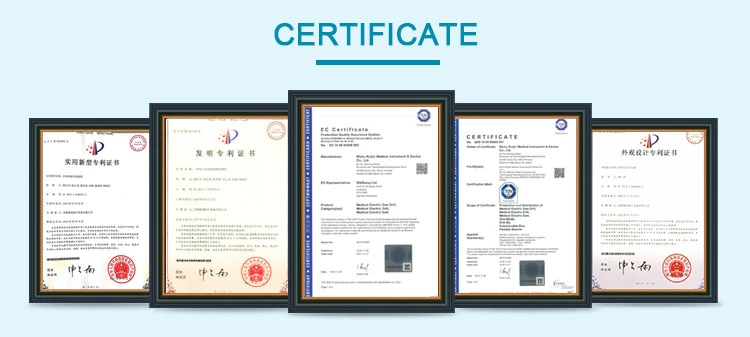 Process introduction of placing order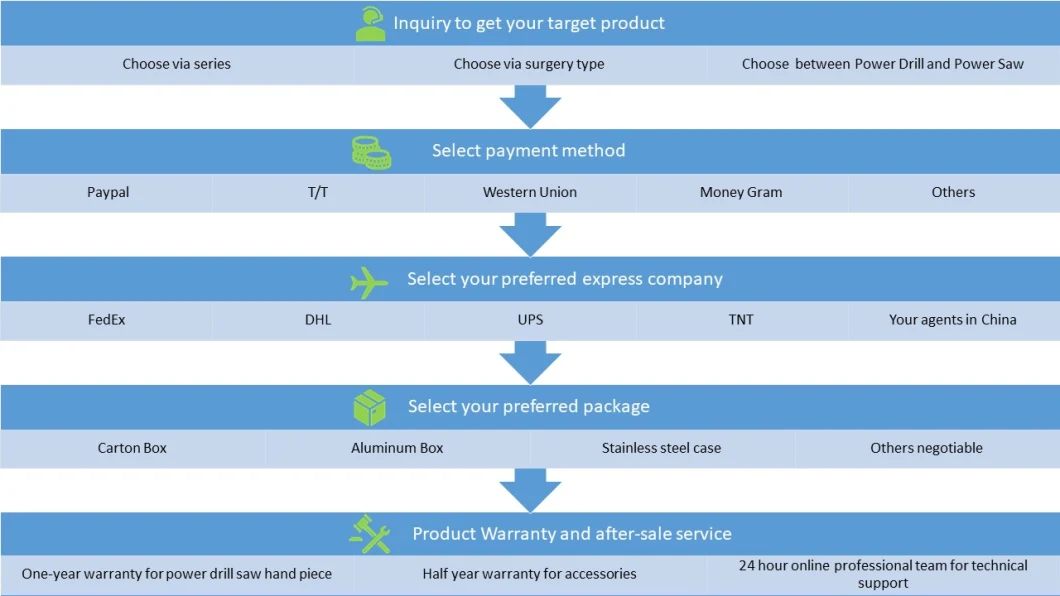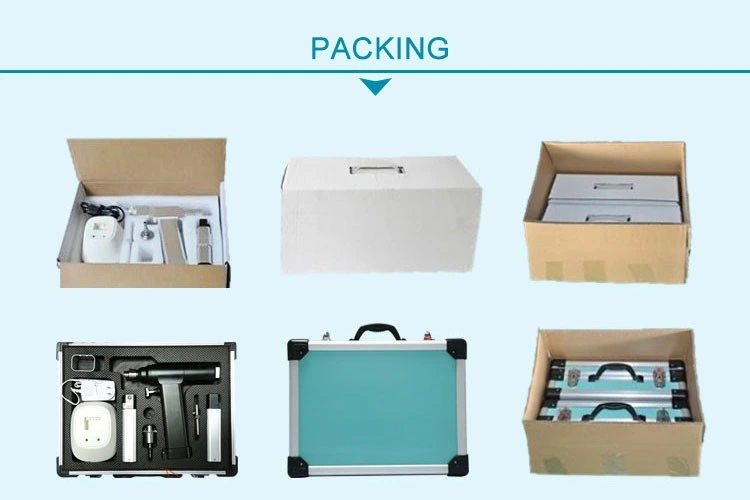 Notes

1.The device is forbidden to be demolished by non-professionals. If any problem, please contact with us for after sales service.

2. The battery cannot be disinfected.

3. The battery needs to be taken out of the machine's mobile phone, otherwise a small automatic discharge will shorten the battery life.

4. The battery space should be dry after sterilization.

5. Saw blade, the drill bit is cleaned with a purifier and kept dry after operation

6. The sterilization temperature is lower than 135 degrees Celsius. If it exceeds 135 degrees Celsius, the motor will be damaged.

7.Professional manufacturer with 24 hours online service , warranty offered, CE marked.
ABOUT US
Wuhu Ruijin Medical Instrument & Device Co., Ltd.
Wuhu Ruijin Medical Instrument & Device Co., Ltd., established in 2007 and locates in Wuhu City, Anhui Province, China. We are a medical device manufacturer integrated with R&D, production and sales, focusing on medical drill series and micro medical electric drill series. Our main products include medical bone drill, multi-functional cannulated drill, oscillating saw, reciprocating saw, and medical electric plaster saw, which can be used in many surgeries such as Trauma Surgery, Thoracic Surgery, Joint Operation and Veterinary Orthopedic Surgery, etc.
Visiting our website:
whruijin.en.made-in-china.com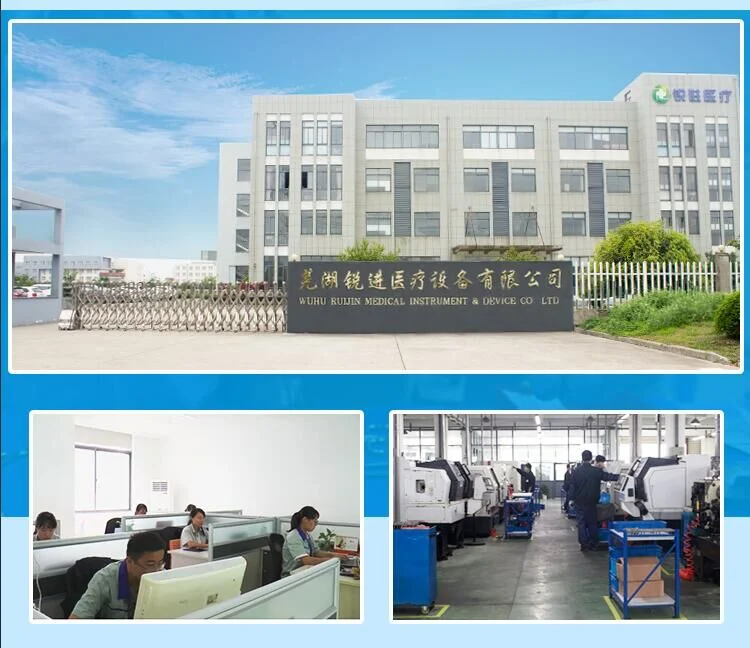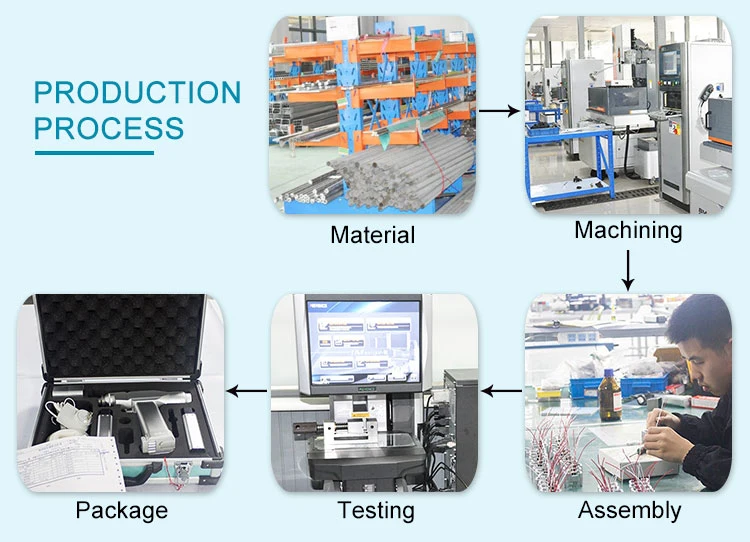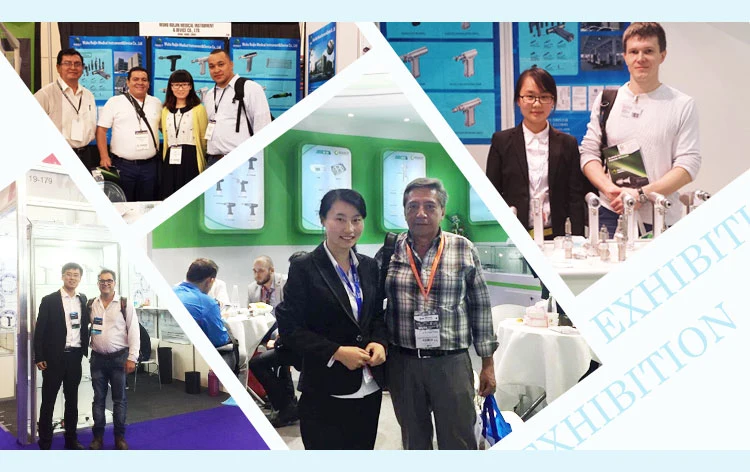 CONTACT US:
No. 33 Wanchun Road, Wuhu, Auhui,China. 241000
+(86) 0553-2672510