Sanitary stainless steel emulsifying pump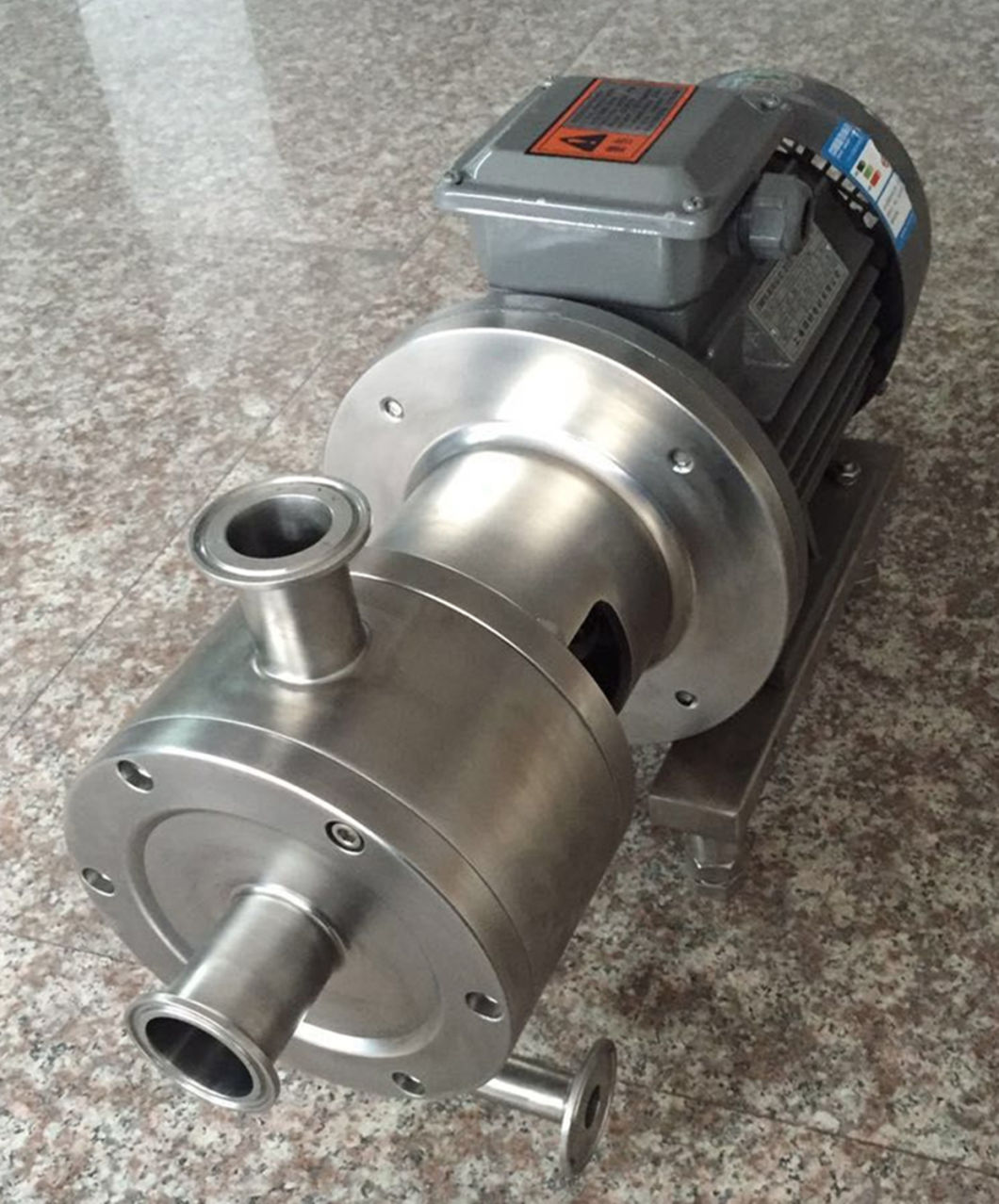 Sanitary Stainless Steel High Shear Emulsifying Pump/Pump Homogenizer
Homogenizer Pump/ Emulsifying Pump For Milk
High shear emulsifiers or homogeneous pumps are a high-efficiency product integrating, emulsion, dissolution, refinery , disaggregation, homogenization ,and emulsification. The main parts are stators and rotors .At the centrifugal and fluid forces created by the rapid turning of the rotors, the stators exercise on the materials strong power shearing, centrifugal pressing, breaking, fluid friction, turbulent refining and the solid, fluid, and volatile materials are quickly refined, homogenized, disagree gated, and emulsified. The repeat of this process can result in stable and high-quality products.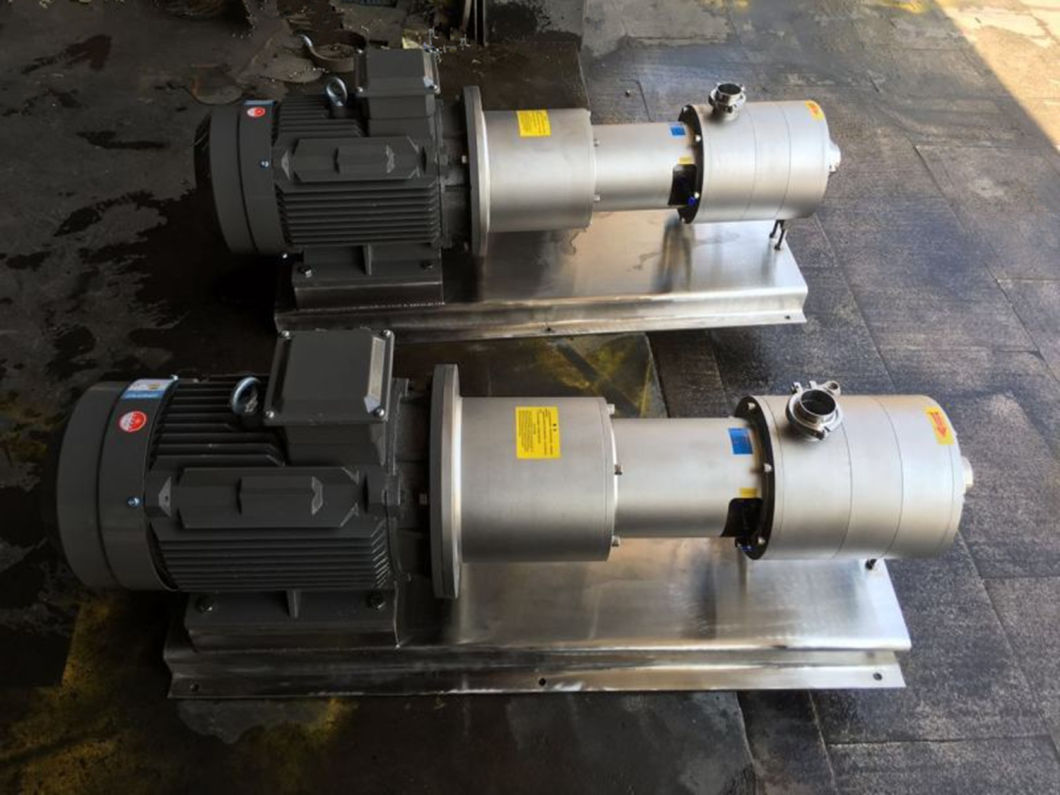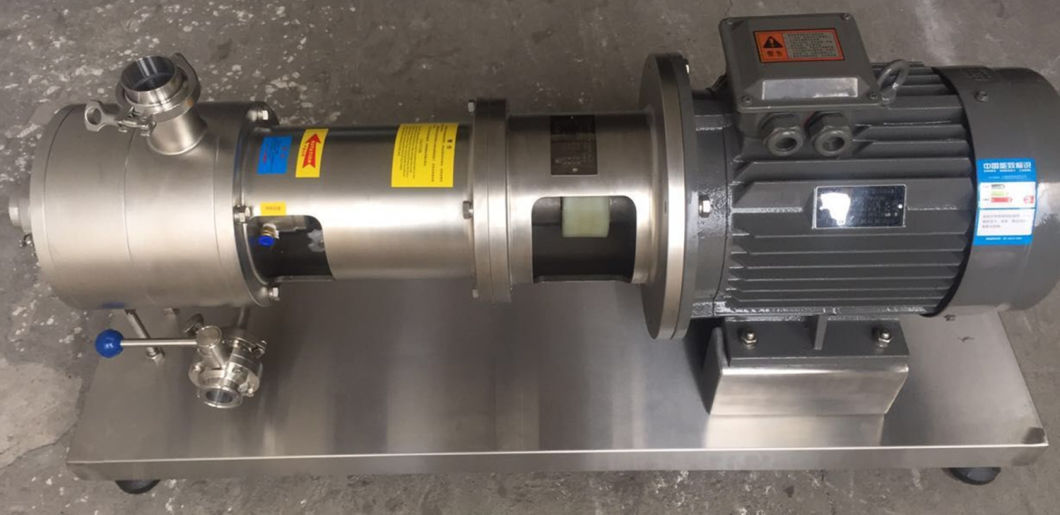 Type
Power(KW)

Voltage

Rev(RPM)
Flow Rate
(M3/h)
Outlet Pressure(MPa)
Material
SRH-80
1.5
380V/50Hz
2900
0-1.5
≤0.2
SS304
SRH-100
2.2
380V/50Hz
2900
0-3
≤0.2
SS304
SRH-130
4
380V/50Hz
2900
0-4
≤0.2
SS304
SRH-140
5.5
380V/50Hz
2900
0-5
≤0.2
SS304
SRH-165
7.5
380V/50Hz
2900
0-8
≤0.2
SS304
SRH-180
11
380V/50Hz
2900
0-12
≤0.2
SS304
SRH-185
15
380V/50Hz
2900
0-18
≤0.2
SS304
SRH-200
22
380V/50Hz
2900
0-25
≤0.2
SS304
SRH-210
30
380V/50Hz
2900
0-35
≤0.2
SS304
SRH-230
45
380V/50Hz
2900
0-50
≤0.2
SS304
SRH-245
55
380V/50Hz
2900
0-75
≤0.2
SS304
SRH-260
75
380V/50Hz
2900
0-90
≤0.2
SS304
SRH-275
90
380V/50Hz
2900
0-110
≤0.2
SS304
SRH-280
132
380V/50Hz
2900
0-130
≤0.2
SS304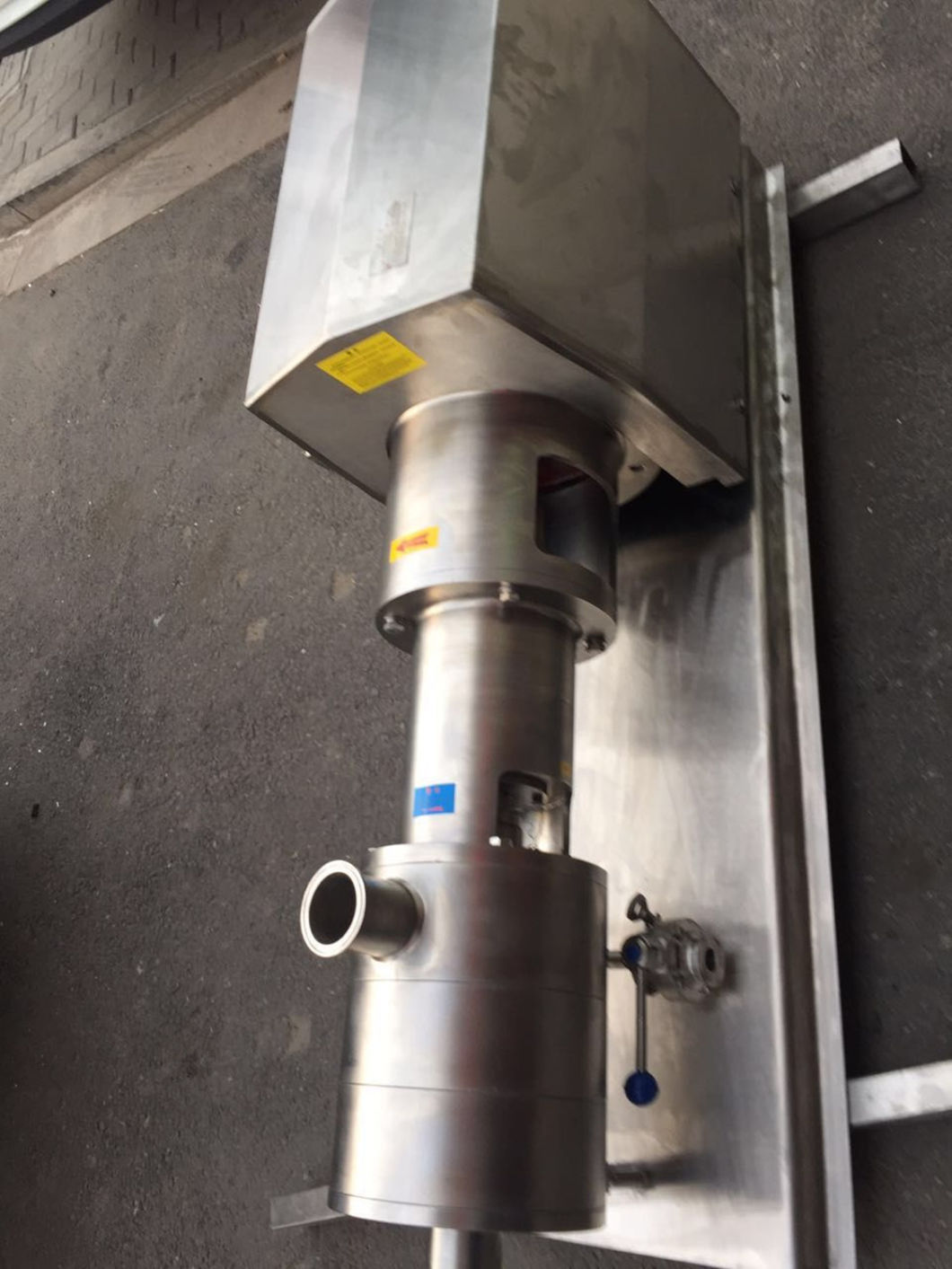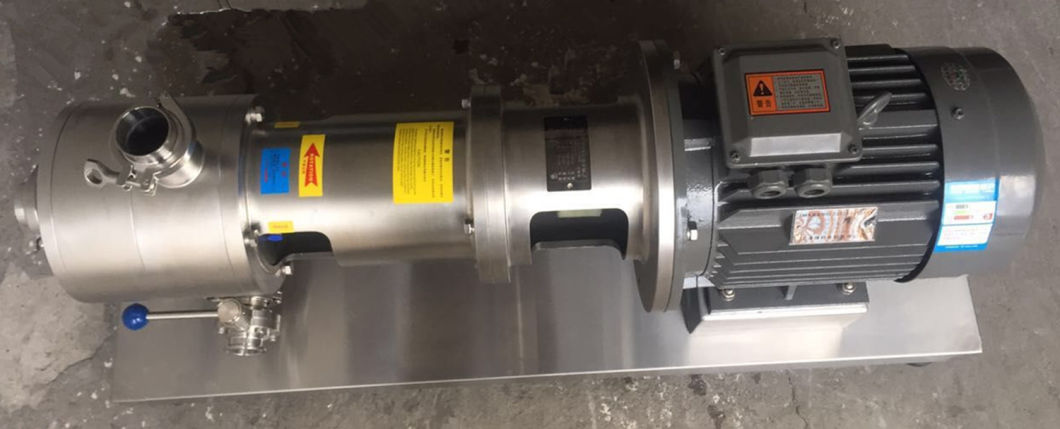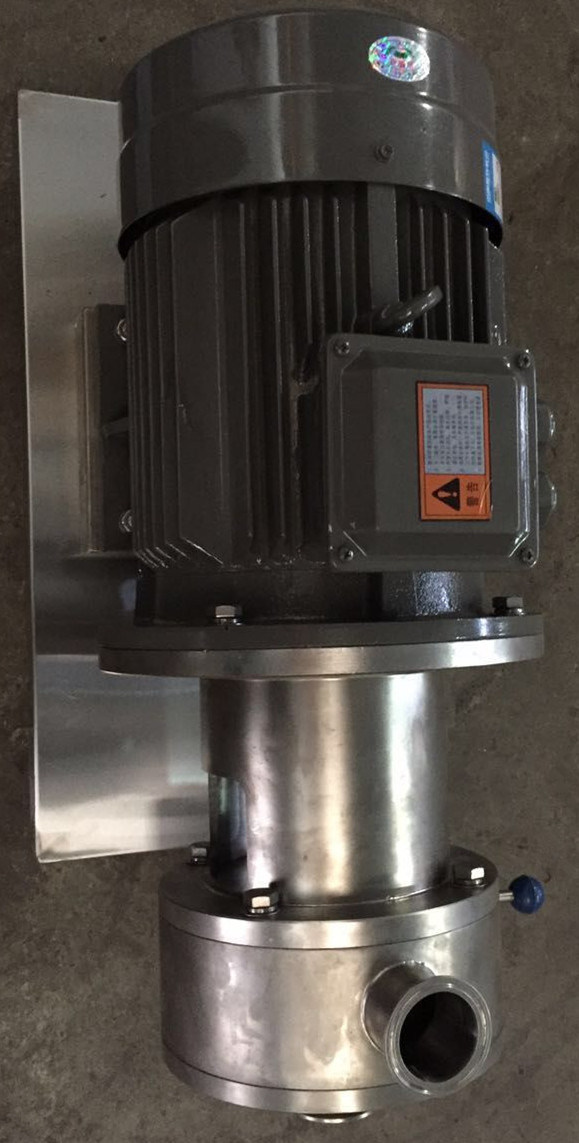 Application Areas:
Refined chemistry:
Pigment, dyestuff, plastic auxiliaries, textile auxiliaries, adhesives, resin dispersion, silicon oil dispersion, hot melt adhesive, sealing compound, glue, pulp, finishing agent, surface active agent, carbon black disperse, adhesive-proof agent, mold release agent, deforming agent, fluorine cleaning agent, polishing agent, leather auxiliaries, pigment paste, dispersion wax, bactericide, catalyze, coagulant.
Petrochemical
Lubricant, heavy oil dispersion, diesel oil dispersion, modified asphalt, catalyze, wax dispersion.
Biology & pharmaceuticals:
Injection, medical dispersion, medical paste, health product, mini-capsule dispersion, cell breaker.
Paint & ink:
printing ink, paint, dispersion paint, building coating, nanometer coating, photocureable coating, coating auxiliaries, carbon black disperse, glaze, Alta-mud.
Farm chemicals:
Pesticide, herbicide, medicinal butter, fertilizer, pesticide adjuvant.
Nanometer materials:
Disperse and depolymerization.
Foodstuff industry:
Juice, jam, ice-cream, milk product, food addictive, tea drink, chocolate, bean milk, essence.
Consumer chemistry:
Fluid detergent, face cream, lip paste, face foam, silicon oil dispersion, household essence, skin care products.
Paper making:
Pulp, adhesive, rosin disperse, auxiliaries, resin dispersion.
Sanitary Stainless Steel High Shear Emulsifying Pump/Pump Homogenizer
Homogenizer Pump Emulsifying Pump for Milk Homogeniser Pump