Education training female Inspection and palpation of breast model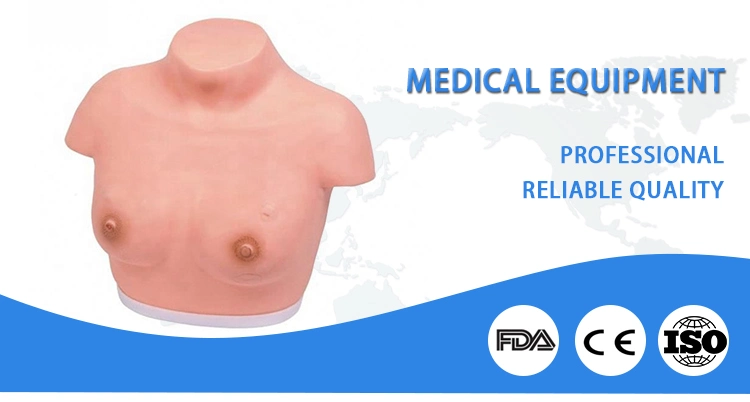 Features:
1. This model can be used to exercise mammary tumors palpation skill.
2. In order to facilitate training process, we implant benign tumors and malignant tumors into the mammary gland.
3. Basing on various position, size, texture, the students can identify the tumor is benign or malignant.
PACKAGE SIZE: 45*30.5*45cm
G.W.: 10KGS

Inspection and palpation of breast model
This model can provide following pathological changes ;

Tubercle :
The surface is hard , unsmooth, can be treated as malignant tumor . (right side breast )
The surface is accordingly soft , smooth , can be treated as innocent tumor.(left side breast )

Lymph metastasis : touchable and hard lymphaden of axilla and clavicle
Nipple change : crater nipple; nipple ulceration and bloody fluid flow

Use method
Breast inspection and palpation can be done usually .